I have not printed a Micropede gear but I have some fear about it's general function and durability.
From the general mechanical point of view a worm gear has the advantage of turning the movement by 90° by using only a limited space for this.
The main disadvantage is the bad efficiency of such a gear. This results because of the cinematic of how the teeth are rolling and gliding with each other. A fine grinded metal worm gear running in oil has an efficiency of 70-80%. To archive this, a fine alignment of the wheels is necessary too. The 20-30% lost energy will create heat and axial forces. This axial forces again will be transferred into heat in the axial bearing - in our case at the touch points of the worm gear faces with the Shellmo walls.
I know this from my steam boat pumps which I designed lately. Here I am using out of the shelf grinded wheels with an efficiency of 78% running in oil and with ball bearings for radial and axial forces: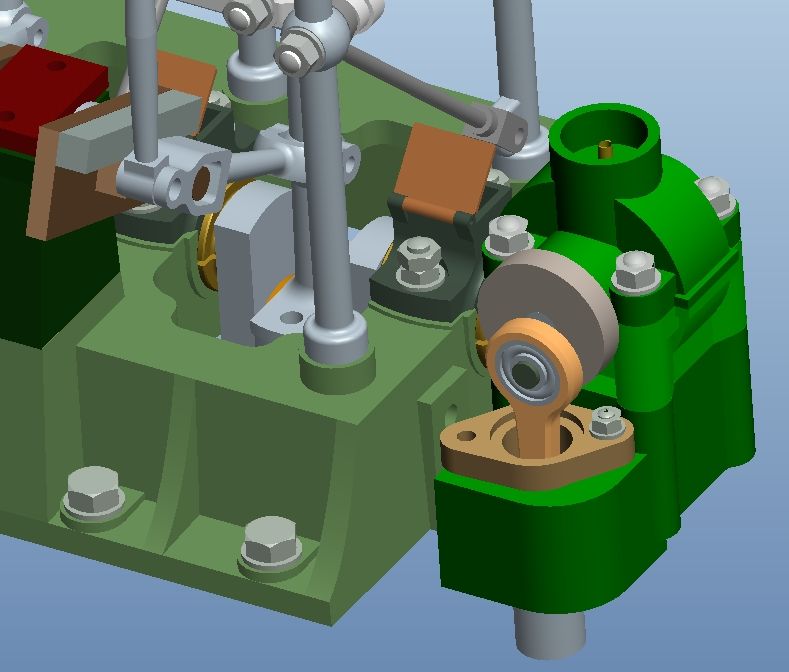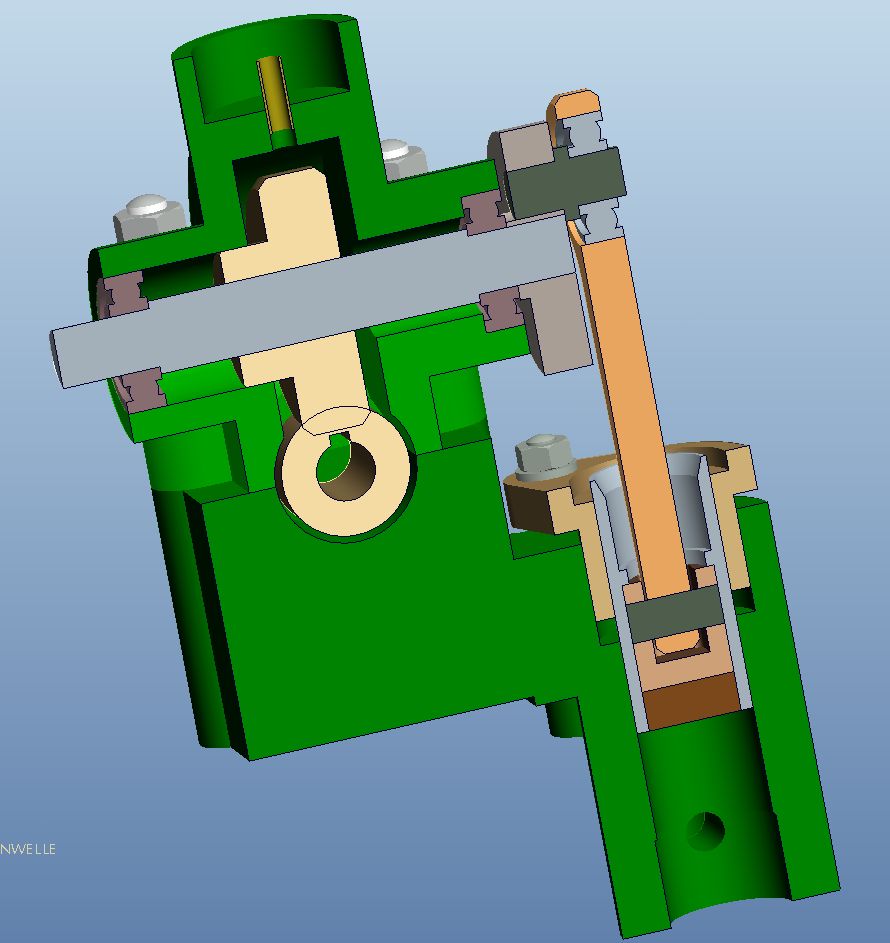 Because the Shellmo gear is made from rough plastics and even with a linear structure produced by the printing layers we will have even more loss in the gear. Additional we have no lubricant and a bad alignment of all parts. My expectation about efficiency would be less than 60%.
What does this mean? 40% and more of the battery capacity would be directly used for global warming - or on other hands. With a better gear you could make 20-30% longer trips with Shellmo - not talking about the reliability and the problems of printing this parts at home...
I would love to get some touch to such a Shellmo gear. Maybe Sho can tell us from his experiences. What wattage are the motors taking?
I already mentioned the use of ordinary cog wheels combined with a belt. Don't know if this is a realistic scenario but I will give it a try when I find some time capacity. Would love to modify the modular chasis for that...