It's creation time !
I'm designing the next Shell.
These are required terms I think now,
- easy to print. few supports, little parts
- allow using screws
- many user modification area
- able to see and touch circuit
- enough space for circuit
- cute eyes but no ears
Development name: Shell2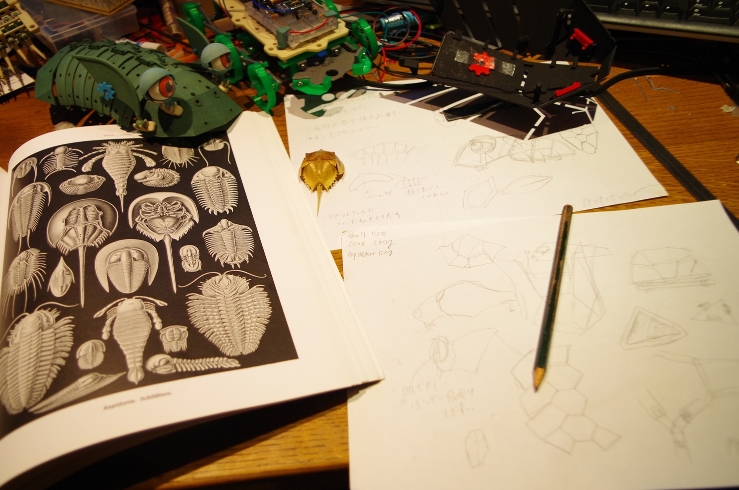 At first, it's enough for me only paper and pencil.
I look living things carefully and try to get inspiration.
Honestly, I have never learn special skills like designer and engineer... Yes, amateur !